About CB.S
Creative Bilingual Solutions offers services to teachers, school leaders, districts and institutions of higher education who are looking to create and develop dual language, bilingual, immersion and ESL programs.
What We Do
Advise school leaders on program creation
Provide professional development for teachers
Perform on-site program evaluations
Support with ongoing programmatic consulting
Develop curriculum for language learners
Partner with promising teachers
Lecture at the university-level
Supervise student teachers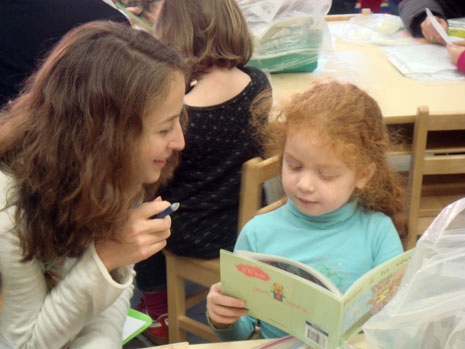 Meet Marie Bouteillon
a bilingual educator and advocate
I was an ESL and a bilingual teacher for nine years before dedicating myself full-time to supporting dual language and immersion programs.  In addition to teaching pre-k through sixth grade, I have guided bilingual educators as an instructional coach, a cooperating teacher, a student teacher supervisor and an adjunct lecturer.  
I was the founder of the award-winning French dual language program at PS 58 The Carroll School in Brooklyn, New York.  Growing from one class of 24 students to twelve classes and over 320 students in six years, the French dual language program has attracted international media attention.  In recognition of my work in New York City, I was personally awarded the title of Chevalier des palmes académiques, the highest award granted to educators by the French Ministry of Education. 
Fluent in French and proficient in Spanish and Mandarin, I have a unique linguistic expertise that allows me to work across languages.  Using this set of skills, I have helped open eight dual language programs in New York City in French, Spanish and Mandarin, and have also consulted for Japanese and Arabic dual language programs.  
While I relish working with new and novice teachers, I also consult with school administrators, district-level officers and nonprofit organizations to integrate the efforts of the community as a whole.