Program Creation Workshops
Get it right the first time!
Program Creation Workshops aim to prepare school leaders who seek to open dual language or immersion programs.  
After participating in this two-part series, school leaders will be better prepared to structure their program according to their student population's needs.
Target audience: principals, assistant principals, founding teachers and coaches
Duration: two six-hour workshops (two days) 

Marie stepped into a position of leadership the moment she entered PS 58. From the one Kindergarten class she created, our program has now grown into two classes on each grade Kindergarten through Grade 5. The expansion of the program was no easy task. Teachers to hire, curriculum to write, French books to obtain and so forth were all orchestrated by Marie.
Giselle McGee
Former Principal at PS 58 The Carroll School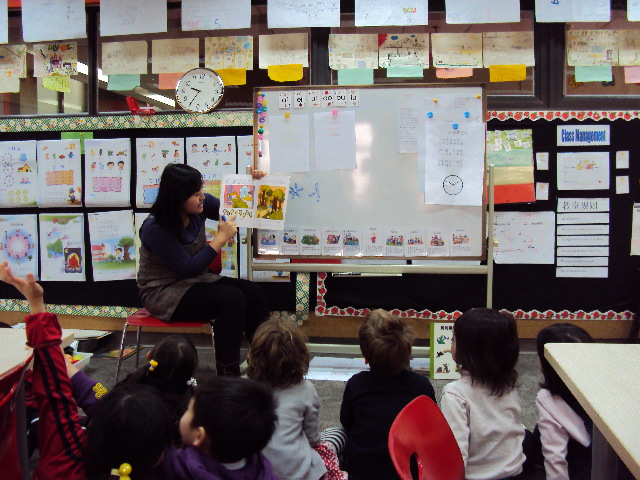 How Do We Get Started?
Workshop 1
This workshop is conducted a few months before the program is set to open (winter or spring before a fall opening).  
What researchers have to say about dual language and immersion programs
Program design (language allocation, teacher model, literacy model, student population)
Teacher recruitment (where to look, how to interview and what to look for)
Student recruitment (where to look, communication materials, language-specific recruitment, language-based assessments)
Managing parent expectations (communicating effectively parents about program goals and achievements, addressing attrition or high demand)
How Are We Doing?
Workshop 2
This workshop is best presented at the very beginning of the program opening (late summer / early fall).  
Supporting bilingual teachers (specific challenges faced by these teachers, ways to support your teachers)
Teacher evaluations in bilingual contexts (what to look for, ways to provide constructive feedback)
Bilingual student assessments (language portfolios, language-specific continua, rubrics for language learners)
Curriculum design across grades (curriculum mapping, thematic and project-based learning, audience)
Looking forward at program growth (risks and opportunities)